---
October 16, 2005


I wish I had the magic dust to soften these words but there is no such magic. Six days ago I went in for my regular 6 month MRI and learned that the tumor that had not changed in 6 years has now grown and is a grade 3 or 4.

The past few days have been a surreal time for both my husband and I. In three days I will fly to Stanford Medical Center in California to have brain surgery. Then Chemo. To say I am not scared would be a lie. I'm in the OH SH*T Stage. Actually I am now feeling relief. Which may seem strange but after many phone calls and research and sending MRI's and files, when I finally got a chance to talk with the surgeon I felt a sense of peace.

I am now feeling confident in my treatment choice and confident in the people who will help me. I thought my plan B would be Cyberknife surgery but that is now my plan C. I am told that with my type of tumor you cannot get it all. But I can buy time and I know that "life is not measured by how many breaths we take but by the moments that take our breath away."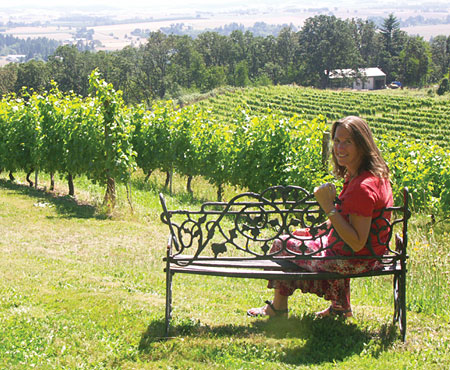 Amity Vineyard, Oregon, July 2005
There are still gifts. Like having family and friends, community and coworkers all send their collective group hug.

I feel strong and positive and ready to be... Lara Croft Tumor Raider! Okay, bad pun, but if you can't keep laughing you might as well give up. I try to find the positive… I may lose some weight!!! Seriously folks I have been blessed and continue to see that every day.

Please put me in your prayers. I don't care what you believe… it can be to God, the Great Spirit, Mother Nature, Buddha, you name it I'll accept it. It is all about the energy, believing, and hoping. Don't ever give up hope. And while you're at it try to enjoy life, love, and make the path a little easier for someone else. Then you have no regrets.
Live Strong.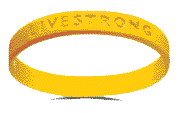 PS -- We may attempt to set up a web log (blog) of my experiences and progress, with hopefully daily updates. The web address is: http://blog.sandybeardsley.com/
---
Go to Chapter 19